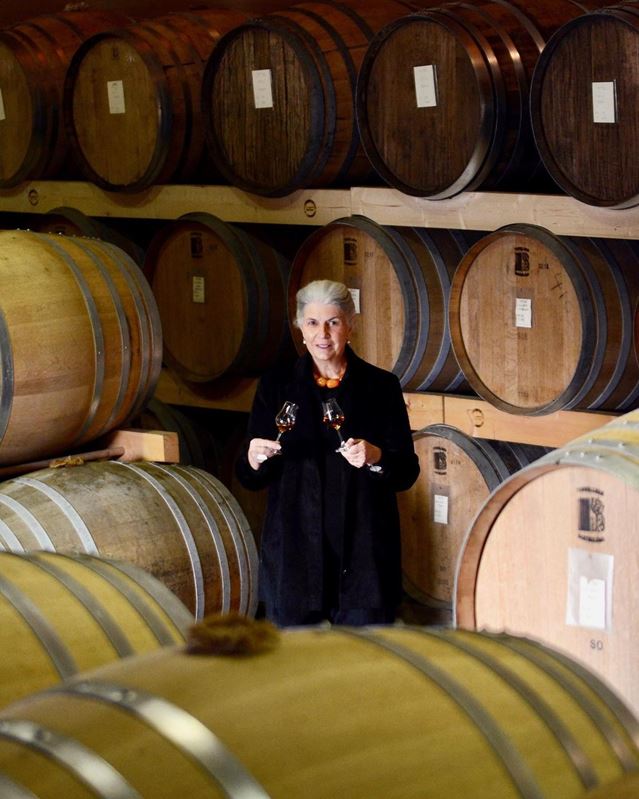 In 1990 Jean-Louis and Claire de Montesquiou purchased the Domaine d'Espérance, an 18th-century country house surrounded by vineyards and the gently rolling hills of Gascony, situated between Toulouse and Bordeaux in the South-West of France. The hillside property at Mauvezin d'Armagnac in Bas-Armagnac had gradually been left to run wild but was renowned for its fine Armagnac... a good starting point for the production of quality spirits.
Claire and Jean-Louis enthusiastically set about the restoration and modernisation of the property. They knew that it would be a long and exacting task but the pair were determined to restore the Domaine to its former glory. Today, in 2022, the property covers 52 hectares of vineyards. 1/3 of which is devoted to Armagnac.
Claire de Montesquiou's aim was to produce premium Armagnacs. Therefore, she chose to vinify the wines for Armagnacs very carefully in small vats in a temperature-controlled environment and to ensure the production of these wonderful low-proof wines overseen by one of the best distillers of the region. The eau de vie is then aged in pedunculated oak casks made locally by one of the last coopers and the cellars where the barrels age has a dirt floor to maintain the humidity of the atmosphere. The result is fine, delicate Armagnacs with no "rusticity" but on the contrary are very elegant and fruity.