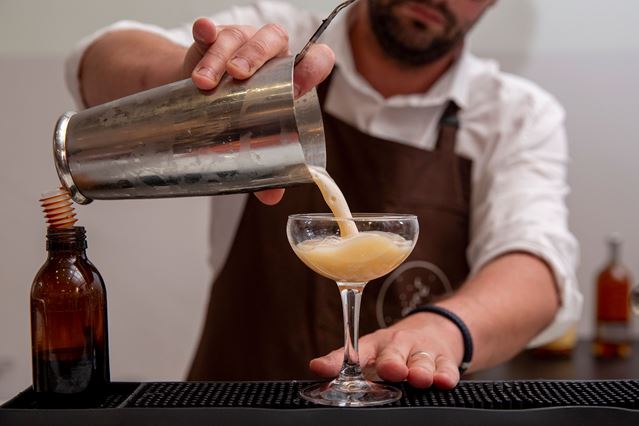 Open since June 2017, Luciole is a unique cocktail bar on the banks of the Charente. With more than 200 cognac references, the temple of cognac will be able to recommend you for your favorite digestive. The summer terrace is perfect for relaxing with one of our delicious cocktails.
Luciole frequently organizes events throughout the year. Whether it's the weekly concerts of our house pianist Brian, jazz duo concerts, cognac/chocolate or cognac/cheese pairings or even evenings with the presence of international bartenders who will give you their visions of cognac.
And finally Luciole is also "Luciole coffee shop and tea room", we offer coffees in partnership with Culture Café (local roaster) as well as a selection of pastries (cookies, brownies, crumble).
MONDAY & SUNDAY: CLOSED
TUESDAY, THURSDAY, FRIDAY: 5 P.M. - MIDNIGHT
WEDNESDAY AND SATURDAY: 2 P.M. - MIDNIGHT