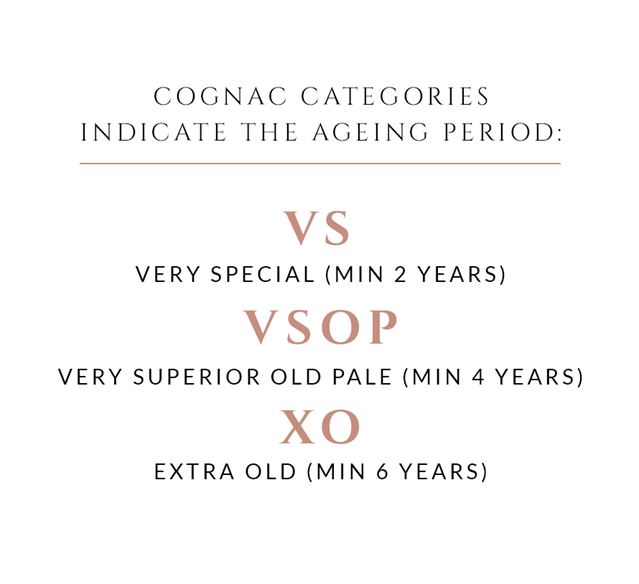 Words by Joe Rogers
In cocktail bars, Cognac has too often been left to watch the action from the top shelf. Much like malt whisky it can be viewed as 'too good' to mix and so sees the inside of a shaker far less often than rum or gin. However, this wasn't always the case.
Crack open a copy of the Bon Vivant's Companion or the Flowing Bowl and you'll find them filled with serves that call for Cognac, or simply brandy. These spirits were there at the birth of cocktail culture, bringing their signature elegance and panache to sours, slings, and punches. Today, bartenders prizing provenance and character are starting to explore what Cognac can do when you take it off the shelf and put it in the speed rail.
Board Room (2017)
Coupette, London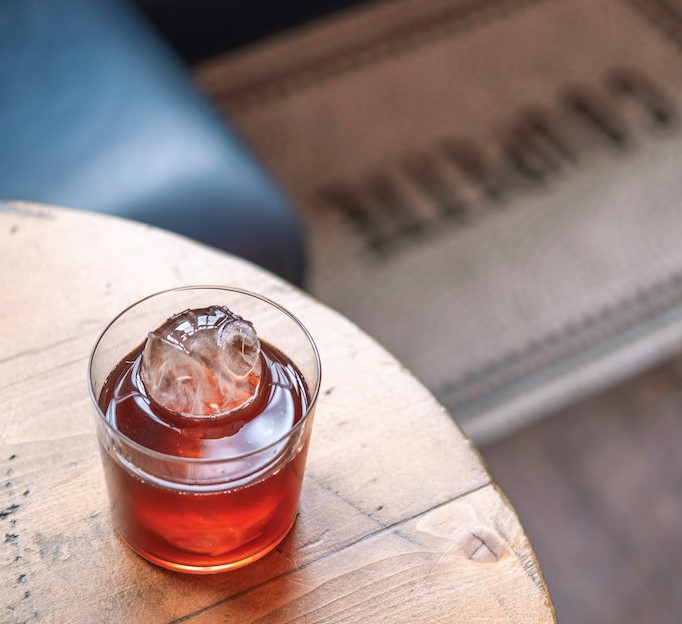 Ingredients:
40ml Hennessy VS
20ml Dubonnet
10ml Cherry Heering
7.5ml Noix de la Saint Jean
2.5ml Mr Black's Coffee Liqueur
7.5ml Simple syrup
2 Dashes Fee Brother's Walnut Bitters
Directions:
Stir all ingredients with ice until chilled and diluted, then strain into a rocks glass filled with ice.
This award-winning cocktail uses cherry, coffee, and walnuts to highlight the essential character of the Cognac. It's been a favourite on the menu at Coupette since it first opened back in 2017. In addition to its cocktails, the bar offers a wide selection of Calvados and Armagnac.
Japanese Cocktail (c.1860)
The Metropolitan Hotel, New York City
Ingredients:
50ml H by Hine VSOP
15ml Orgeat
2 Dashes Angostura Bitters
Directions:
Stir all ingredients over ice and strain into a chilled cocktail glass. Cut a strip of lemon zest, squeeze it over the surface of the drink, and run it around the rim of the glass. The citrus oils will just cut the sweetness of the almond-y orgeat.
A taste of history from Jerry Thomas, author of the world's first bartending manual and the godfather of the modern cocktail. The exact origins of the name, which seems ill-suited to a drink containing absolutely nothing Japanese, are unclear. However, cocktail historian David Wondrich makes a pretty strong case that Thomas created the drink to honour the first Japanese diplomatic mission to the United States.
Old Compton (2018)
Swift, London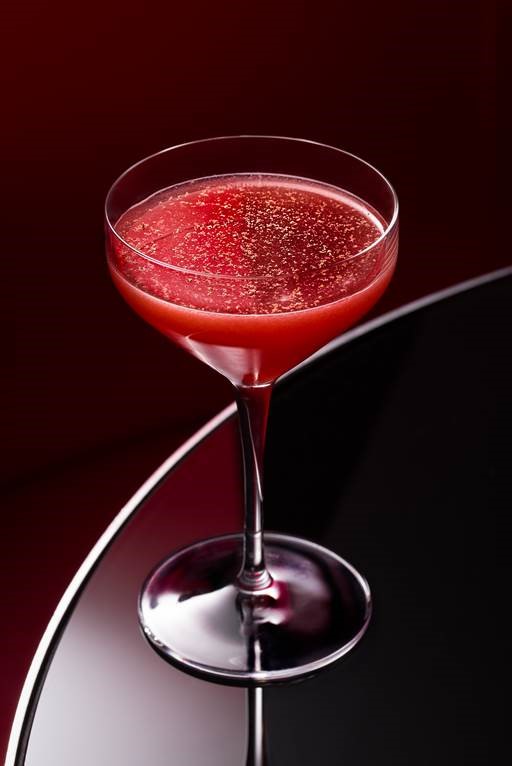 Ingredients:
40ml Francois Voyer Terres de Grande Champagne Cognac
15ml Jamaican rum
15ml Nardini Rabarbaro
20ml Lemon juice
20ml Simple syrup
1 fresh strawberry
3 Dashes Angostura Bitters
Directions:
Shake all ingredients hard with ice and strain into a chilled cocktail coupe.
'This is a complex strawberry sour, with richness from the Cognac, funkiness from the rum, and bitterness from the amaro,' says Swift co-founder Bobby Hiddleston. 'It was created by the Swift team and is named after the street the Soho site is located on.' Swift launched a second location in Shoreditch in 2020.
Sidecar (c.1920)
Somewhere in Paris... Probably
Ingredients:
40ml Pierre Ferrand Ambre
20ml Pierre Ferrand Dry Curacao
20ml Lemon juice
10ml Simple syrup
Directions:
Shake all ingredients with ice and double strain into a chilled cocktail coupe.
A stone-cold classic from the interwar period that has been variously attributed to Parisian hangouts Harry's New York Bar and the Ritz Hotel as well as Buck's Club in London. The drink was much sweeter back in the day with a higher proportion of orange liqueur and a sugar rim on the glass – but modern interpretations like the above balance much better.
Homeboy Henny Coke (2020)
Homeboy – London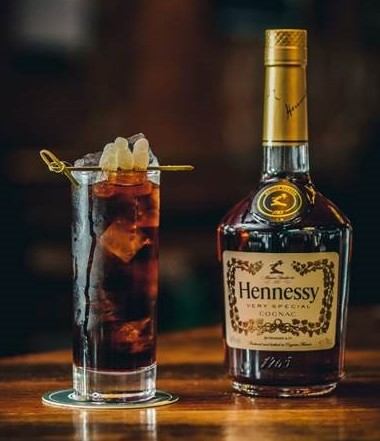 Ingredients:
30ml Hennessy VS
10ml Port
10ml Falernum
10ml Cherry Heering
3 dashes aromatic bitters
Cherry Coke
Fizzy cola bottles
Directions:
Assemble the ingredients in a highball glass filled with ice and top with Cherry Coke. Garnish with fizzy cola bottles. A sweet, spicy, and superbly nostalgic drink from Homeboy. The bar has been a fixture of the London cocktail scene since Aaron Wall and Ciarán Smith first opened the doors in 2018. The duo is set to open a new location in Battersea in May 2021.
Vieux Carré (1938)
Hotel Monteleone – New Orleans
Ingredients:
25ml Frapin 1720
25ml Straight rye whiskey
25ml sweet vermouth
5ml Benedictine D.O.M
2 Dashes Peychaud's Bitters
Directions:
Stir all ingredients with ice to chill and dilute to your liking and then strain into a rocks glass full to the brim with ice. Garnish with a lemon twist.
France meets America, old world meets new world, Cognac meets rye whiskey. What could be more New Orleans than that? The Vieux Carré occupies a branch on the cocktail family tree near the Manhattan and its fellow Louisiana native the Sazerac. Watch out for this one, it'll sneak up on you.