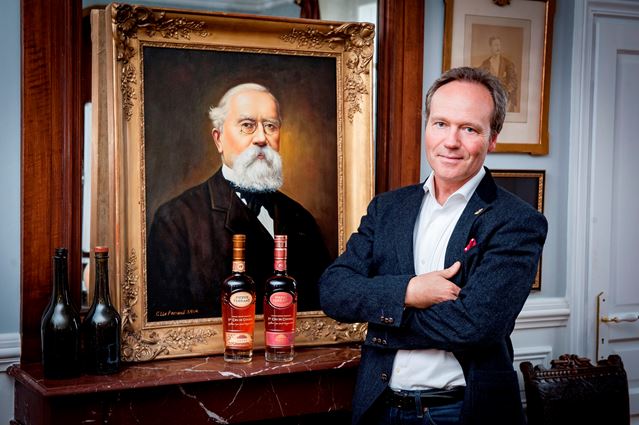 Maison Ferrand are one of the world's premier producers of Cognac and an architect of the historical spirits movement.
The mission of its founder and master blender Alexandre Gabriel, is to honor the history and techniques of 10 generations of the Ferrand families Cognac making. With an independent mindset and steeped in four hundred years of history, Alexandre and his team have produced some incredibly creative Cognacs within the bounds of the Cognac traditions and rules.
The story of all Ferrand Cognacs begin in the heart of the Grande Champagne region known as the 'premier cru de Cognac,' where the harsh chalk and limestone terroir produce grapes that are full and bursting with life. Segonzac, the home of 10 generations of Elie Ferrand's, lies in the middle of Grande Champagne, with vines stretching as far as the eye can see. Centuries on, the team still carefully tend to the vines with the same knowhow and most importantly work with the land to create a virtuous relationship between Cognac making and nature.
Join our masterclasses to discover what happens next to these perfectly produced grapes and hear the secrets of Ferrand's thrilling inventions. We invite you to try our Ferrand sample pack available at The Whiskey Exchange to include:

Ferrand Ambre; Colombard grapes bring floral notes of lilac and iris, along with fruity notes of apple, pear, apricot and prune, a bright and fresh Cognac.
Ferrand 1840 Original Formula; young and lively, yet richer in flavour and higher in proof than modern VS Cognacs, offering ripe, juicy grape notes with spice and honey accents.
Ferrand 10 Generation; made in a similar style to the 19th century Cognacs produced by Elie Ferrand VIII, the families most prolific Cognac maker, 10 Generations is bottles at 92 proof after aging in French oak and Sauternes wine barrels.
Ferrand Selection des Anges; after decades aging deep in our humid cellars, SDA awakes with a rich roundness, also a bouquet of raison, honey, vanilla, apricot and is followed by elegant floral notes of rose and jasmine.