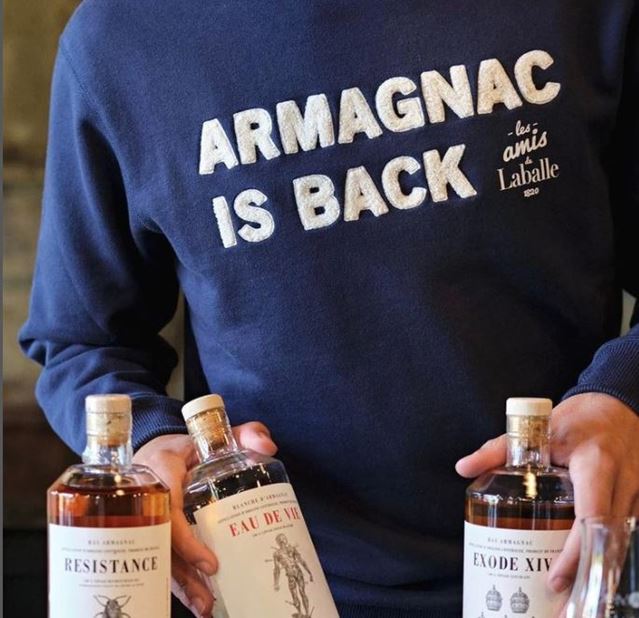 The Laballe Estate has been part of the Laudet family since 1820. Each generation contributed its know-how, its innovations, its love for the land and its desire to share it.
One of the strengths of Laballe: from the vine to the wine, from the distillation to the bottle of Armagnac, everything is masterfully made on the spot.
Nowadays, Cyril and Julie Laudet, 8th generation of the family, are committed to sustainable viticulture with the planting of resistant grape varieties such as Baco and the implementation of Agroforestry. With ecologically respectful agriculture and with an image firmly rooted in today's time, Cyril and Julie are shaking up the codes: ARMAGNAC IS BACK!
In the midst of the barrels stands the centerpiece of the cellar: a wood-fired copper still from 1947, just as before. Every year, from November and for the time of the distillation, the personnel at the estate take turns day and night to feed it.
The young Armagnacs are then housed in pieces of black Gascon oak, produced by a craftsman named Bartholomo, the last cooper in the area. Beyond the stock of vintages, the estate produces authentic Armagnacs with names full of history, such as Resistance or Exodus XIV retracing the origin of the grape variety that makes up each bottle.