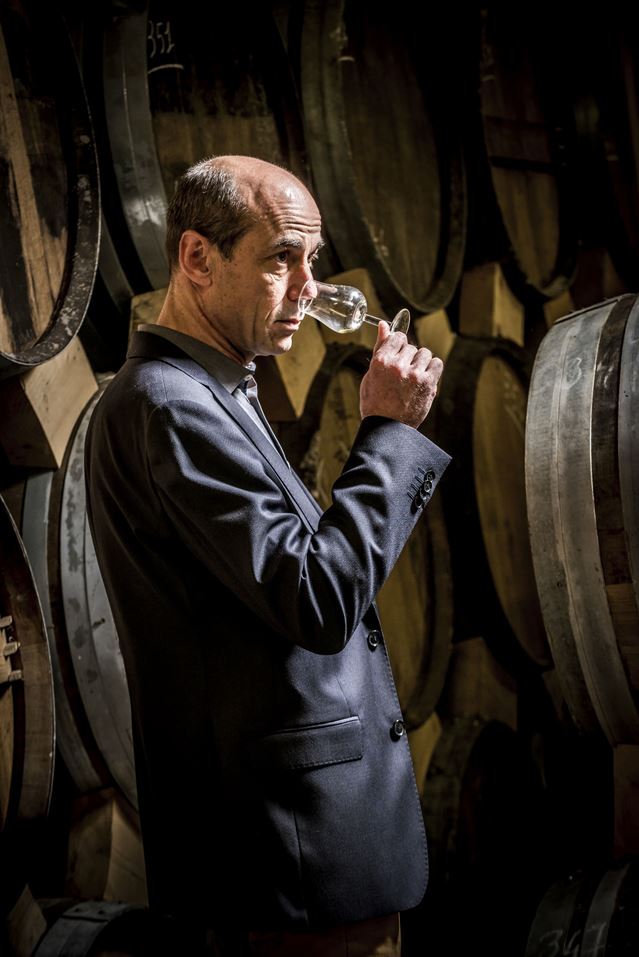 Taking craftsmanship to the highest levels of excellence, Frapin's style embodies the very essence of Cognac.
The whole estate, including 240ha of vineyards, lies in the Grande Champagne area which is regarded as Cognac's best appellation. Still in original family ownership, the family can trace their vine growing and distilling history back to 1270. Frapin combines the knowledge with well-established methods passed down through the generations to hand-craft cognacs that are exclusively harvested, distilled and aged on their estate.
Our company exports to more than 70 countries. Our cognac range is composed of :
- Frapin 1270
- Frapin VSOP
- Several XO varieties such as : Château Fontpinot, Cigar Blend XO, vintages, 15 Years Old
- Frapin Extra
- The supreme limited edition "Plume Frapin ».
From the cultivation of its vines located in Grande Champagne, through artisanal winemaking and distillation over lees, then ageing in century old humid or dry cellars, everything is brought together to guarantee the continuity of the Frapin style. This quality and experience are rewarded each year with prizes and medals at international competitions.
Cognac Frapin is awarded the mark "Entreprise du Patrimoine Vivant" (EPV). The EPV mark is a recognition of excellence and is awarded by the French Government to companies with a long heritage who continue a tradition and uphold rare, renowned or ancestral skills.