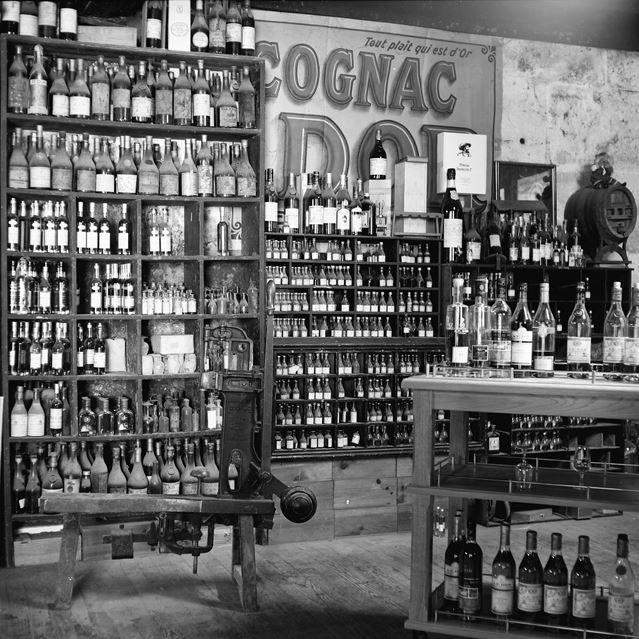 In 1858 Amédée-Edouard Dor, the eldest son of a noble Cognac family, embarked on his lifelong passion: to amass the finest collection of Cognacs in France.
Scouring Cognac houses from the great to the boutique, from the old to the new, Amédée's reputation soon grew, giving him access to Cognacs that had never been seen nor tasted before. Keen to preserve the Cognacs at their very peak, when he felt they had reached optimum maturity in their oak barrels, Amédée decanted the Cognacs into wax sealed glass demijohns so that future generations could enjoy and experience his lifelong work. Today, many of these precious vessels remain intact and untouched, quietly resting in The Paradis, which has remained unchanged for over 200 years and now forms the very heart and soul of the modern A.E.Dor.
Located in the heart of Jarnac, A.E.Dor still enjoys a reputation built on a crusading passion to source and produce the very best Cognacs that the region has to offer. Enjoying the benefits of being a producer as well as a negotiant, the art of blending forms the foundation of the house's quest to produce a range of Cognacs that truly express the character and essence of the Cognac region.
This not only manifests itself in the selection of grape varieties, terroir and various crus within the Cognac region, but also in the choice of cellaring conditions, with each cellar being selected for its particular level of humidity, a factor that A.E.Dor believe is a fundamental determinant of the cognac's style and quality.