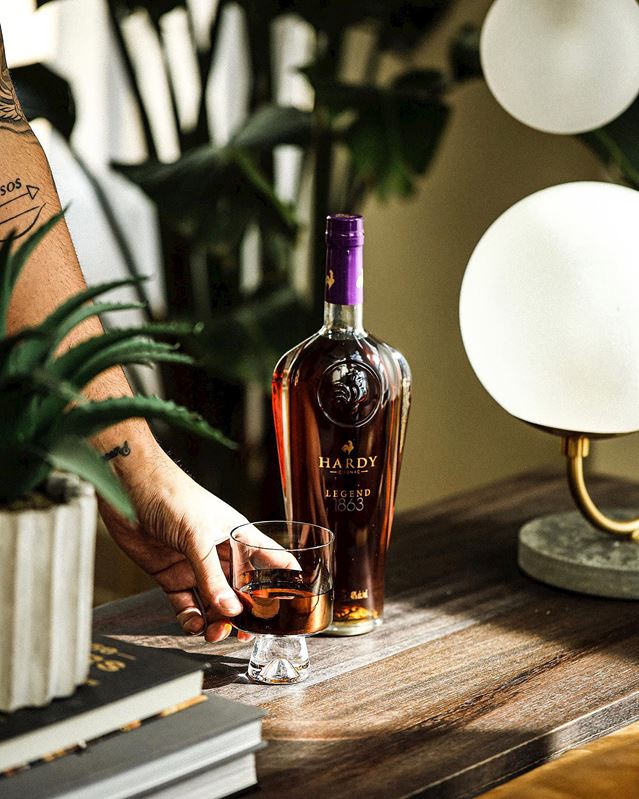 Maison Hardy is offering a fresh take on its Tradition collection VS, VSOP, VSOP Organic, XO and XO Rare reveal five different facets of the Hardy style, always with the emphasis on mild flavour and elegance. The Tradition collection is the heart of the Hardy range. Far from being reserved for the "happy few", it brings the unique Hardy style within reach of all Cognac-lovers.
The House of Hardy expanded over the years and is offering a wide array of cognacs including a premium range, the wedding Anniversary series. Its partnership with the prestigious crystal house of LALIQUE lead Hardy to launch a limited edition, THE FOUR SEASONS, a collection of rare eaux de vie in magnificent decanters adorned with colored tiaras matching each bespoke season.
Today, Benedicte Hardy, fifth generation of the House of Hardy, is the worldwide Brand Ambassador as well as the North America Sales and Marketing manager.
Cognacs from Hardy
Available to sample at the show
Read more

Buy from TWE

Read more

Buy from TWE

Hardy Noces d'Albatre

Grand Champagne

Hardy Cognac

This remarkable cognac is particularly well-developed on the nose, both mellow and subtle. Its delicate aromas offer sugary notes of candied fruit and sweet almond, combined with light vanilla and delicately spicy touches.

Hardy Noces de Perle Cognac Hardy Cognac