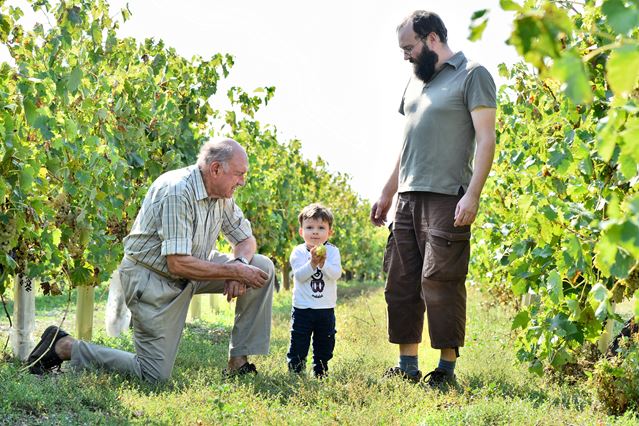 Le Domaine de La Pouyade is situated in Juillac le Coq and encompasses over sixty acres of idyllic land, representative of the heart of the Grande Champagne area.
The Domaine produces an Eau-de-Vie of rare finesse that is considered as one of the best balanced in the "Premier Cru" appellation, acquiring complex and wonderful flavors during the many years spent ageing in French oak barrels. Today, this outstanding heritage is safeguarded and enhanced by fifth generation owner, Christophe J. Fillioux, who inherited from his father Pascal.
This precious heritage is both their roots and their identity; you can recognize the Jean Fillioux Cognacs by their personality and singularity, richness, complexity, and wonderful elegance.
The talent and tireless work of successive generations, as well as the family's deep-rooted attachment to its land, have succeeded in establishing Jean Fillioux cognacs' renown around the world.
The house of Jean Fillioux has not simply produced cognacs since 1880, it has elevated that process into both a philosophy and an art form.