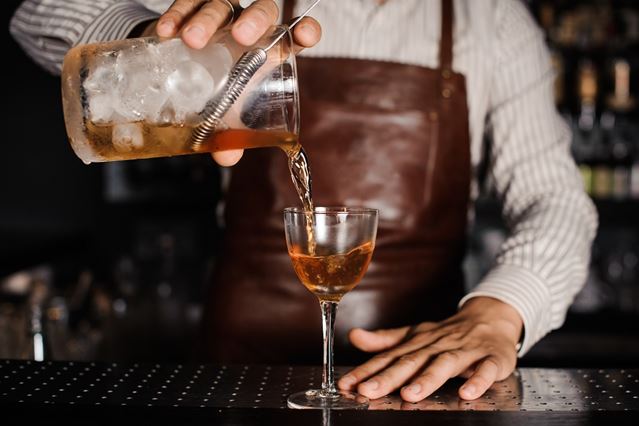 The IT bar of Cognac, France, Bar Luciole is returning for 2022 and with a new signature Cognac cocktail menu, designed especially for the show.
Discover how Cognac becomes the star ingredient in a range of cocktails.
A ticket to the show includes TWO complimentary Cognac cocktails. Additional cocktail tokens can be purchased at the show shop.
Cognac Show 2022 cocktail menu in partnership with Bar Luciole
Fujian Gimlet with ABK6
ABK6 VS - Vodka – Blue Tea Cordial – Angostura and Passion Berry bitter – Garnished with a Grapefruit twist
Rémy Martin VSOP – Vermouth – Amerisse – Marashino Liqueur – Smoked Wood – Tobacco Amarena – Garnished with a Cherry
Frapin 1270 – Lemon Juice – Sugar – Toasted Sesame bitter – Bouteville Soy Sauce – Ginger ale – Garnished with a Lemon slice
Cognac Fig Collins with Braastad
Braastad VS – Covert (fig leaf liqueur) – Lemon Juice – Sugar syrup – Soda water – Garnished with a Lemon slice
Courvoisier VS – Triple Sec – Lemon Juice – Sugar syrup – Soda water - Garnish lemon twist