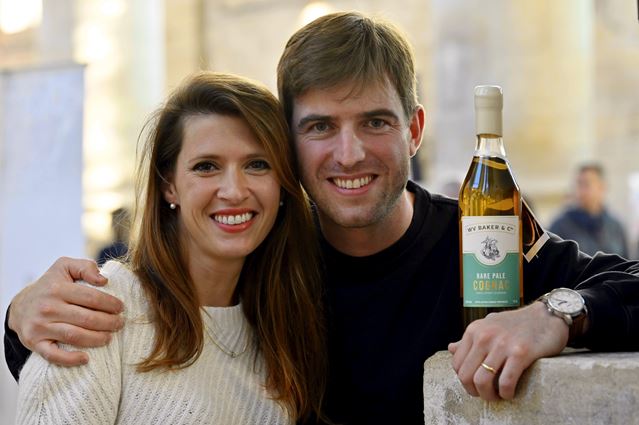 My name is Benjamin Baker. I used to be a pilot in the French Air Force before marrying a beautiful girl and deciding that I had had enough of being away… So I joined a distillery near my home town of Saintes, in the heart of the Fins Bois region of Cognac.
I started at the bottom of the ladder, serving coffees and learning the trade, from the vineyards to the distillation, then sales and marketing, and gradually started to understand the ways of the Cognac world.
The idea of the Rare Pale is to bottle the most unique, untouched and unblended, cognacs. Between 4 to 10 years of age, not more, in the underrated VSOP category I am very fond of, from single plots of land, tended to by passionate winegrowers and distillers. Each Rare Pale is therefore different and unique.
Rare Pale n°01 was a 100% Colombard from a gentleman winegrower called Mr Bureau in Petite Champagne: pure, elegant, round and beautifully balanced, it helped me launch my little brand in France when I started out!
Rare Pale n°02 is much more intense, precise, direct, from another gentleman called Mr Merlet, but in the Fins Bois region this time. Same again, absolutely pure, no sugar, no caramel, no boisée, only the pure reflection of that small plot of vines.
And then I created the Old Rare Old range of cognacs. These are cognacs I come across as I search for future Rare Pale candidates. They have to be irreplaceable - almost historical - and of course beautiful. Always bottled at cask strength.