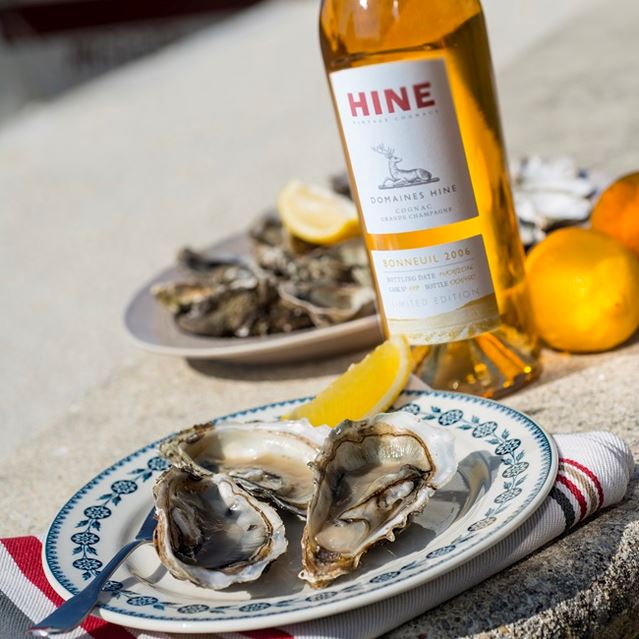 From rich chocolate desserts and cheese to raw seafood and even duck, there's almost no limit to your menu choices. Not convinced? Check out this sample menu to see just some of your potential options:
Starter
Steamed oyster, lime and lychee
with
frozen VS Cognac, which brings out the saltiness of the dish
Main course
Roast pigeon with thyme, rosemary, garlic, carrots and shiitake mushrooms
with
VSOP Cognac, which brings out the subtle flavours of the pigeon
Dessert
Tarte Tatin
with
XO Cognac, which provides complex yet complementary flavours
So how do you decide what to serve? You have two options: build a menu around the Cognac you have, or find Cognacs that will work with a menu you already have in mind. Which option you choose will depend upon your current cellar, your expected guests and who's doing the cooking!
Whichever you choose, however, there is a wonderful free tool to make your life easier: the CognacPairing app from Cognac's governing body, the Bureau National Interprofessionel du Cognac (BNIC). This app, from which we derived the menu above, allows you to access a vast library of Cognac and food pairings, including recipes created by top French chefs. You can easily sort the options by type of Cognac: VS, Frozen VS, VSOP or XO, as well as by ingredient or dish. There's even a quiz for those who want to test their Cognac knowledge.
Find CognacPairing on the app store here: https://itunes.apple.com/us/app/cognac-pairing/id1309670559?mt=8
Or the Android store here: https://play.google.com/store/apps/details?id=com.ionicframework.cognacaccordsmajeurs999054