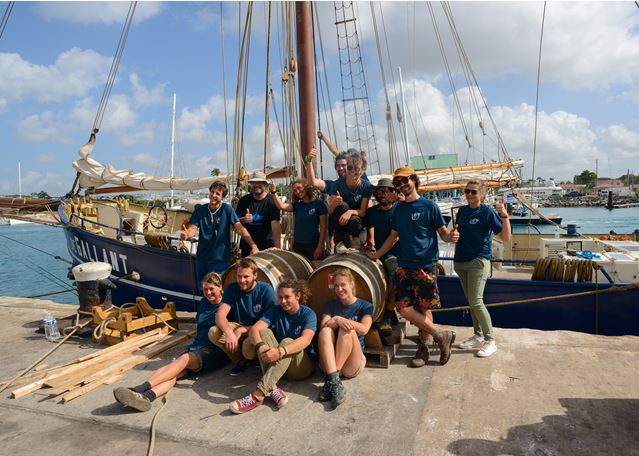 Exploring the boundaries of Cognac-making
Let the next stage of this exciting expedition begin!
After a month and a half at sea, 10 sealed barrels of CAMUS Cognac are now resting in Barbados at the highly respected rum distillery, Foursquare. In the hands of its director, Richard Seale, these barrels will undergo over a year of ageing in tropical conditions, surrounded by rum barrels in the traditional open-sided cellars.
Richard Seale said, "We are proud that the illustrious Cognac House of CAMUS asked us to join in this great experience. Of course, patience is paramount in our profession, but I can't wait to taste the result in a year and a half's time!"
With an average temperature oscillating between 21°C and 30°C during the year and an average humidity of 72% - reaching a peak of 99% during the wet season from June to November - effects of evaporation are sure to aspire where the rate of evaporation, as compared to a continental climate, is almost tripled.
What does this mean? Evaporation mainly affects the alcohol, causing a natural drop in ABV. There is then less need to dilute the spirit with water, imparting a very smooth and mellow structure.
Samples of the same CAMUS Cognac currently ageing at Foursquare were kept from before the expedition set sail. An exciting tasting comparison awaits once this adventure comes to a close!