REMY MARTIN INVITES YOU TO A SENSORY EXPERIENCE AT THE COGNAC SHOW
FOOD PAIRINGS
Sample the range of Rémy Martin cognacs alongside food at the Cognac Show!
For the ultimate flavour experience, you will be able to explore a selection of ingredients, expertly matched to accentuate the many aromas of Rémy Martin 1738 Accord Royal and Remy Martin XO, the excellence of Cognac Fine Champagne. Experience the different aromas and changing flavour sensations on your palette when tasted with aged Parmesan cheese, freshly shaved Bellota ham or carefully sourced beans used to make Pierre Marcolini chocolates.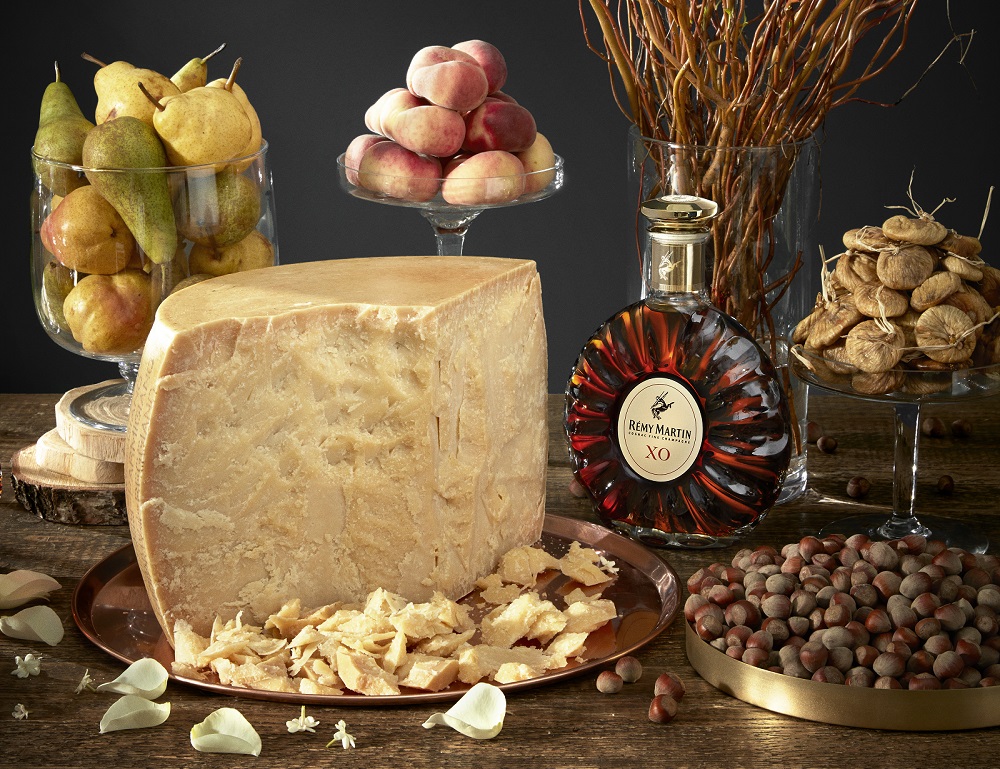 Rémy Martin XO's smoky and umami flavours are best revealed with aged parmesan cheese
HOLOLENS EXPERIENCE
Playing on your sense of taste, vision and hearing, we invite you to experience the Rémy Martin mixed reality concepts, one of the very first HoloLens experiences ever created for consumer. Microsoft HoloLens is the first self-contained, holographic computer, enabling you to engage with virtual content and interact with holograms combining the thrill of virtual reality with the power to engage with and personalize current surroundings.
DREAM POUR
Included in your ticket, sample Rémy Martin VSOP Mature Cask Finish, 1738 Accord Royal and XO. For the full Rémy Martin experience, sample Rémy Martin's exquisite Dream Pour - Rémy Martin Carte Blanche Merpins Cellar Edition - with one Dream Pour token. Learn more here.

COGNAC COCKTAIL AT BAR LUCIOLE
Head up one floor to the Bar Luciole pop-up bar where you will be able to sample Rémy Martin 1738 Accord Royal in a delicious handcrafted cocktail. Bar Luciole's Liquorice Hi-ball will be crafted with Rémy Martin 1738 Accord Royal Cognac, liquorice and juniper cordial and soda water. You won't find this anywhere else...

---

VISIT LA MAISON RÉMY MARTIN RESIDENCY AT CLAUDE BOSI
La Maison Rémy Martin has since its inception united talent and craftsmanship to celebrate the ultimate savoir-vivre following the Rémy Martin's philosophy: rooted in exception and rooted in talent. Now, La Maison Rémy Martin residency bar, which opened in September last year in collaboration with two-starred Michelin chef Claude Bosi at Bibendum in South Kensington, has launched a new cocktail menu, inviting you to welcome spring with bold colours and fresh flavours. Learn more here.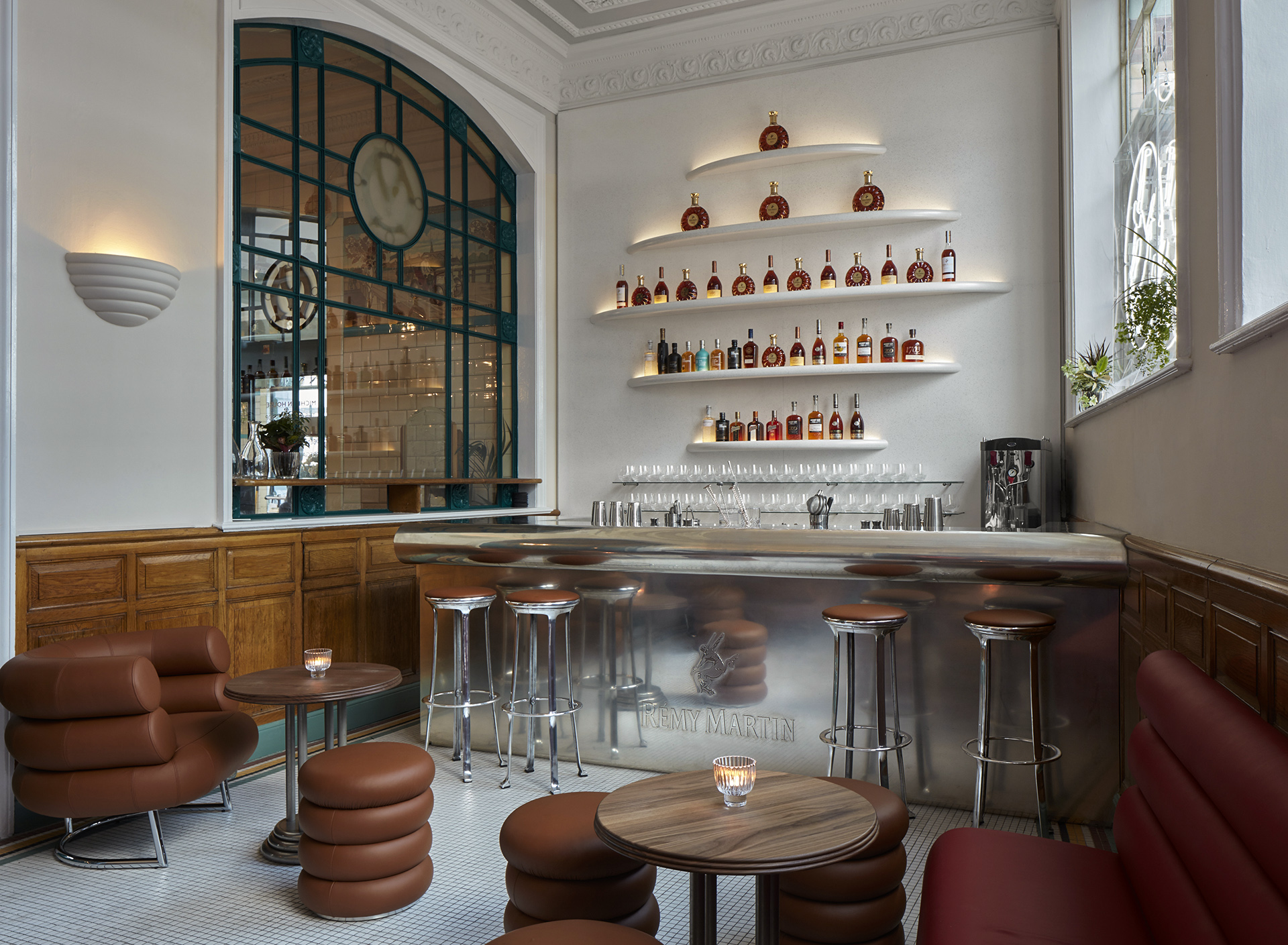 La Maison Rémy Martin at Claude Bosi

Follow Rémy Martin on @RemyMartinUK #LaMaisonRémyMartin
Cognacs available to sample
in the Rémy Martin Experiential room